Sue St.John Fine Art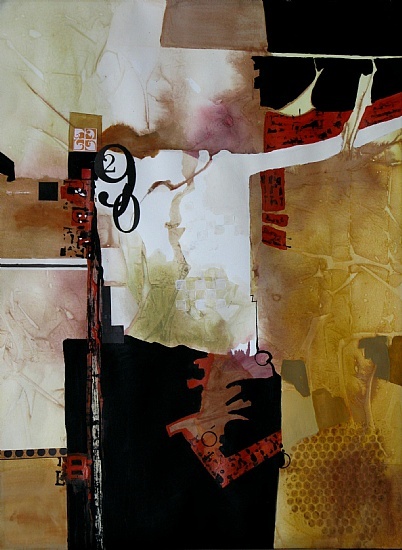 It's wonderful to be able to do in life what one loves. Each artist's vision and technique is completely unique. I love abstract art where color flows freely giving the effect of stained glass colors. It allows me to paint with unlimited freedom of expression and challenges me to explore depths of forms and colors. Each abstract painting is a surprise journey with an unexpected ending. My own sense of play, color, good sense, good design and textures make the paintings. My current work is in watercolor, mixed media and acrylics incorporating collage and texture. I want my paintings to be a moment of serenity and peace, focused on the beauty and generosity of nature.
I enjoy abstract art which gives me great freedom in expression and fun. When I see something emerge, it is so exciting to be making those shapes and marks that provide the energy for painting.
All paintings are 30" x 22".